Patrick Cleeve Photography
Detailed Panoramic Landscapes that your eyes can walk through. Black and White, Travel, Flora, Fauna and Macro photographs, together with an imaginative collection of digitally created artwork that can stand alone or be used to create fabric or wallpaper designs. Enjoy!
Each image is unique, created from multiple high resolution digital images. This allows me to capture both the the fine details and the scope of the landscape placing the elements into context and telling the story written by time, man and the elements.
Play slideshow to see more examples. - Click on image to go to full gallery.


A selection from my "Other Eyes" Gallery
A collection of digitally manipulated images presenting an alternative view of the natural world: perhaps one that may be seen through "Other Eyes". These have been used to produce hand finished prints and fabric or wallpapers designs.
Hand finished and Special order Prints
Play slideshow to see more examples. - Click on image to go to full gallery.
Play slideshow to see more examples. - Click on image to go to full gallery.
After 34 years working in range of managerial and personnel roles within the tyre industry and making some small contribution to raising four children. I took early retirement shipped my motorbike to the USA and went walkabout. Six months later after touring some of the USA, Canada, Alaska and Mexico, a large part of Eastern Australia and all of New Zealand I returned to the UK in 2005 with some 25000 miles extra on the odometer and a renewed interest in landscape photography.
About Me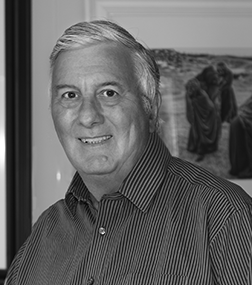 In 2006 I enrolled as a full time photography student at Staffordshire University, graduating with First Class Honors in 2009. Whilst my primary interest is in creating highly detailed panoramic landscapes that tell me the story of the landscape, I also have a love of Black & White photography and enjoy experimenting with the digital manipulation of images. I undertake the occasional commission but primarily make and frame prints for my own pleasure. I have exhibeted my work across the West Midlands and have received awards for my work at the Three Counties Photography Exhibition hosted by Keele University.
Limited Edition Prints
Whilst thoroughly embracing digital image capture and processing I feel that a digital image is ephemeral, a somewhat vulnerable bridge between what I have seen and what I want to preserve. There is something eminently satisfying about holding a large print on heavyweight archival quality paper and examining it that cannot be matched by looking at a screen. Consequently I see the production of high quality prints as an essential part of my photography practice.
Prints are created from high resolution digital files by myself as limited editions of 50. Unless otherwise specified my prints will be supplied on papers, recommended as being of archival quality under the Epson "Digigraphie™" scheme on a Large format Epson Printer. This gives the print a distinctive character and should with reasonable care last a lifetime.
Prints will normally be dispatched in a cardboard tube, postage being included in the unit price. Window mounted prints can be posted for an additional charge related to the print size.
Please follow the links on my gallery pages to contact me quoting the image referance No's for details of availability, price and delivery options.